Be your best business with Flow
Is trying to keep track of your cash flow getting in the way of the day to day running of your business? Is understanding who you owe and who owes you becoming a constant headache?
Managing cash flow is one of the most important aspects of running a strong business. But, it's often something businesses struggle to get to grips with.
This is where Flow comes in…
Flow is a FREE cash management tool that makes cash flow simple to understand and easy to manage for every single business team. Our mission is to give every SME the tools you need to run a better business. Through understanding the impact of the decisions you're making every day and seeing how these decisions will affect the business in the long term.
No more nasty surprises
Understanding cash flow can be really challenging. For those just finding their feet in the market, it can be even more difficult. Not all businesses can afford the help of accountants and have to deal with managing cash flow themselves. And with all your time spent focusing on the day to day of running your business, it's hard to focus on keeping cash flow healthy.
On the other hand, managing cash flow effectively can be catastrophic. Imagine being left short of cash to pay your staff, or important bills. These situations can cause irreversible issues and could even lead to the business shutting its doors – let's make sure we avoid that!
Using Flow, we can make the process of tracking, managing and improving your cash flow simple and much cheaper than paying a third party! You don't need a qualification in accounting or finance to use it. It's built for everyone
How does it work?
Flow integrates with your financial data source such as Quickbooks or Xero. Using AI and machine learning, it will visualise your incomings and outgoings, and produce actionable insights to help keep you on track.
Your data will sync every 12 hours, making sure what you see is always up to date.
It's completely FREE to sign up to Flow and have access to your actionfeed. Actionfeed is the heart of flow. Working in the same ways as your social media newsfeeds, you'll see all about your business and what your cash is getting up to.
Want to see more?
If you want to dive deeper into your posts? That is where Flow Pro comes into play.
The difference between the free version of Flow and Flow Pro is that Pro includes Flow In and Flow Out, which will investigate your financial information even further. And generate useful insights to fix problem areas, or build on your success.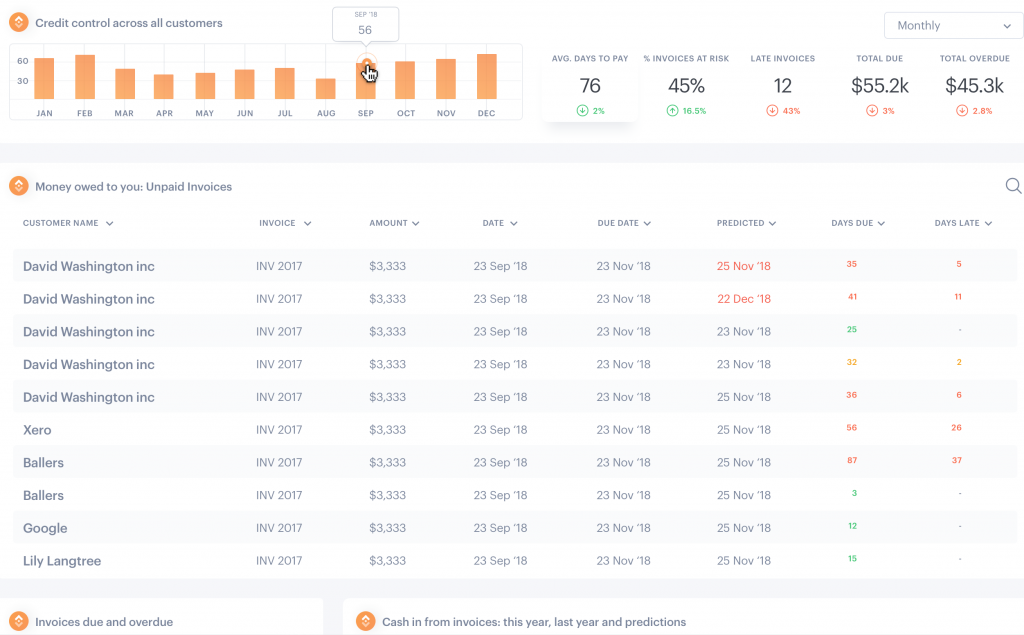 Flow In monitors your customer's payment behaviours.
Who takes too long to pay?
Do you rely too heavily on one customer?
Which invoices do you have pending as unpaid and how are they affecting your business?
Flow In breaks this information down for you and presents it in easy to understand snippets.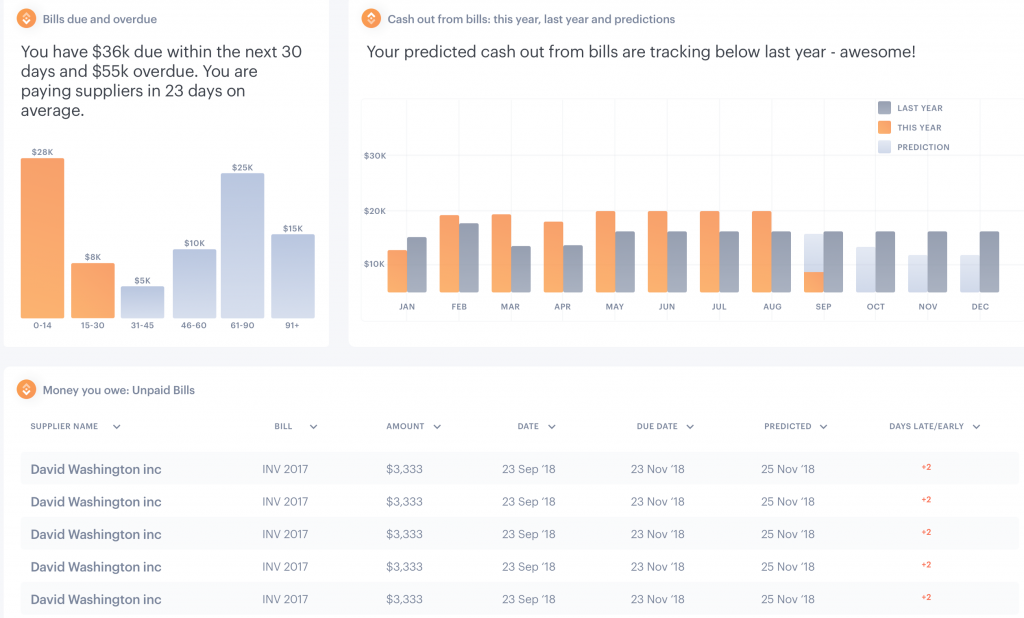 Flow Out is the mirrored version of Flow In, but this time it's your supplier payments under the microscope.
Which suppliers are you spending the most with?
How much do you currently have owed and how will that impact your cash flow?
How long you're taking to pay suppliers
Flow Out keeps track of these questions and more.
Ready to go with the Flow?
Sign up only takes a few minutes, and you'll be on your way to a clearer view of your cash flow. And more time to focus on what you do best…running your business.
You can register for Flow here.